Worship is something we value greatly, but approach simply as we gather week to week to learn life with Jesus. Visiting on a Sunday is an excellent way to connect with us, and to see this great, yet simple relational learning process as it unfolds.
Location
Long Bay Primary School
Ralph Eagles Pl,
Long Bay, Auckland 0630
Maps and directions here.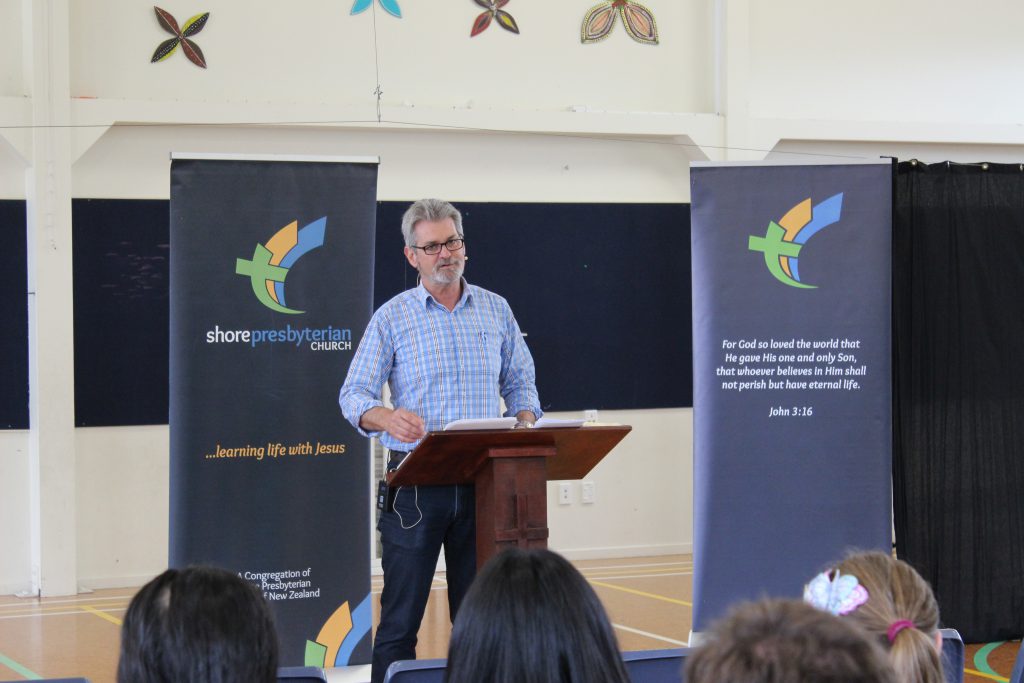 We understand that coming to a church gathering can be an uncomfortable experience for many people. Our style is relaxed and friendly and you won't be put on the spot or asked to do something unfamiliar. There is no dress code or other entry requirement, simply come as you are and observe, or participate to the degree you are comfortable. We realise that some of our practices may be unfamiliar to you so we will try to explain as we go. Our pastor Peter, and others leading the service, would love to answer any questions you have.
The content of our service is fully based upon the Bible and centred upon the gospel, the good news about God's work of redemption in Jesus Christ for us and for the world. We participate in songs and readings both new and old, reflecting that we are ourselves diverse and are part of the global historic Church; we pray, we listen to sermons, we participate in the sacraments, all tying into this marvelous theme of the gospel.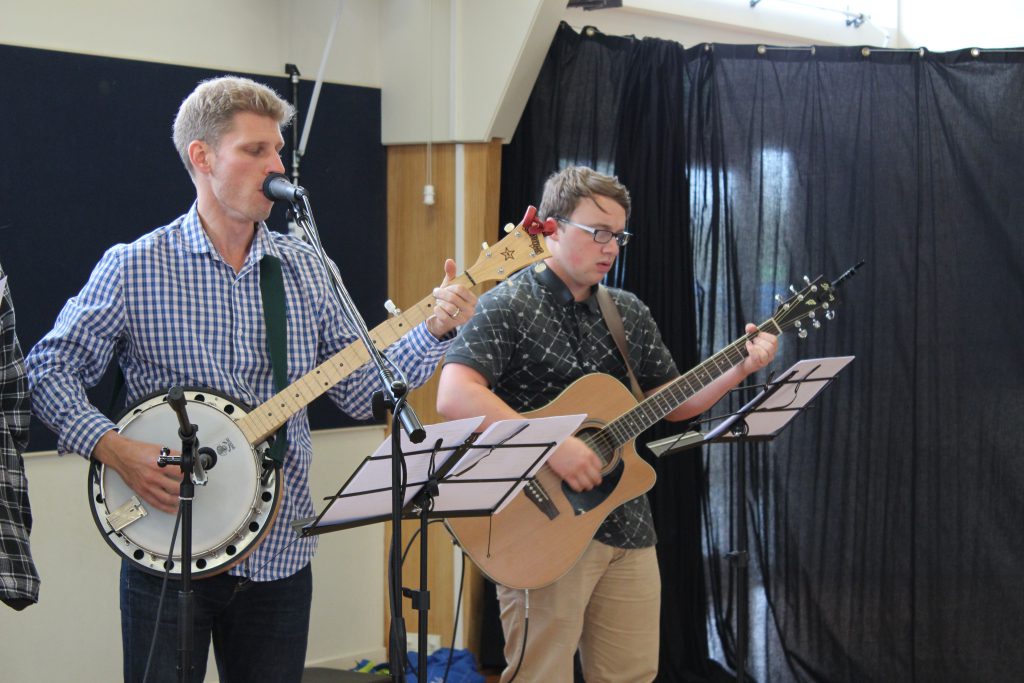 Other Details
Parking – Parking is plentiful in the Long Bay Primary School car park.
Children's Ministry – In the second half of the service, during the teaching time, we have  a Shore Kids programme available for children aged 3 to 7. This will be a time of interactive fun and teaching. Families are free to send your children to the Shore Kids programme or let them stay in the service. We encourage children past the age of 7 to stay in the main meeting and be part of the service, as we believe God's heart for them is large and they too are able to learn the great things of the faith. A childrens' activity worksheet is available for those who stay in the main meeting.
Crèche – A small room (not staffed) is set up for mums or dads who need a quiet space for their little ones ages 0 to 2. Also, the back part of the meeting room has a child-friendly area where parents can feel a little more relaxed with their small children but still join in the worship.
Coffee and Snacks – Please enjoy free coffee, tea and cold drinks before, during, and after the service.
If you are curious to further preview the flavour of our service, you might enjoy listing to a sermon here.